Want to know more about us?
We were established in 1999. We are a family owned and operated Minessota landscaping company that can cater to both residential and commercial clients.
Regardless of how big or small your property is, we can set you up with the landscaping you need to keep it looking its absolute best.
We offer a wide range of landscaping design services to our customers and can also provide Concrete Work design and yard maintenance services as well.
1. Our Mission
Conveniently adding value and comfort to your property.
2. Our Promise
Mutually beneficial outcomes are paramount to who we are. We believe so deeply in the services we provide that our family will always make it right with your family.
3. Our Core Values
Do the right thing.
Communicate.
Be safe and watch out for each other.
Pursue growth through self-motivation and learning.
Leave the world better than we found it.
Our five core values are rooted in the essence of who we are: a Minessota landscaping company of proud, hardworking individuals with faces and names and families.
Our goal is to provide a superior customer experience
Many of our Minessota customers are repeat customers who turn to us time and time again for landscaping service. They turn to us because we provide exceptional work and treat them like family.
Our dependability, drive, and integrity keep them coming back. Of course, we are accommodating to new customers as well, and welcome the opportunity to meet their landscaping needs.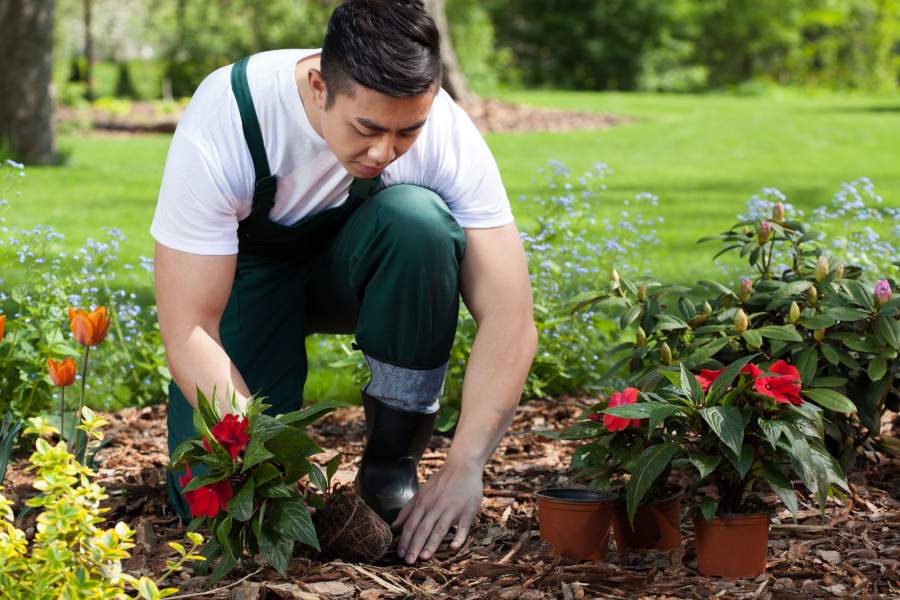 Respect
We respect you, your time, and your property. It is a privilege to have your business, and we strive to save you time and make the health of your property our number one goal.
Fast Service
Green Grounds Landscaping provides homeowners with quality and reliable care that they can trust for all of their Minessota home maintenance needs.
Accountability
We are committed to quality, and we keep our promises. We can't always be perfect, but we truly care to make everything right – that's why we back it up with a 100% Satisfaction Guarantee.
Reliability
At Green Grounds Landscaping, we take the worries off your hands by providing reliable services that allow you to enjoy your home.
Consistency
Our service will always be what you expect. From timely services & open communications, we have the same responsibility on your property and in our office.
Convenience
Convenience is everything when it comes to our home owners. We are committed to working around your schedule.