You Love Coupons, We Love Coupons
Don't Settle for Anything Less Than the Best
Coupons, discounts, and special promotions offered by Green Grounds Landscaping, LLC  for homeowners throughout Minessota.
Contact us today to learn more about our special offers.
At Green Grounds Landscaping, LLC we know that installing and maintaining a landscape can be expensive.
Here, we are pleased to offer our clients and prospective clients in Minessota, the following specials, discounts, & coupons.
Coupons change often, so check here frequently.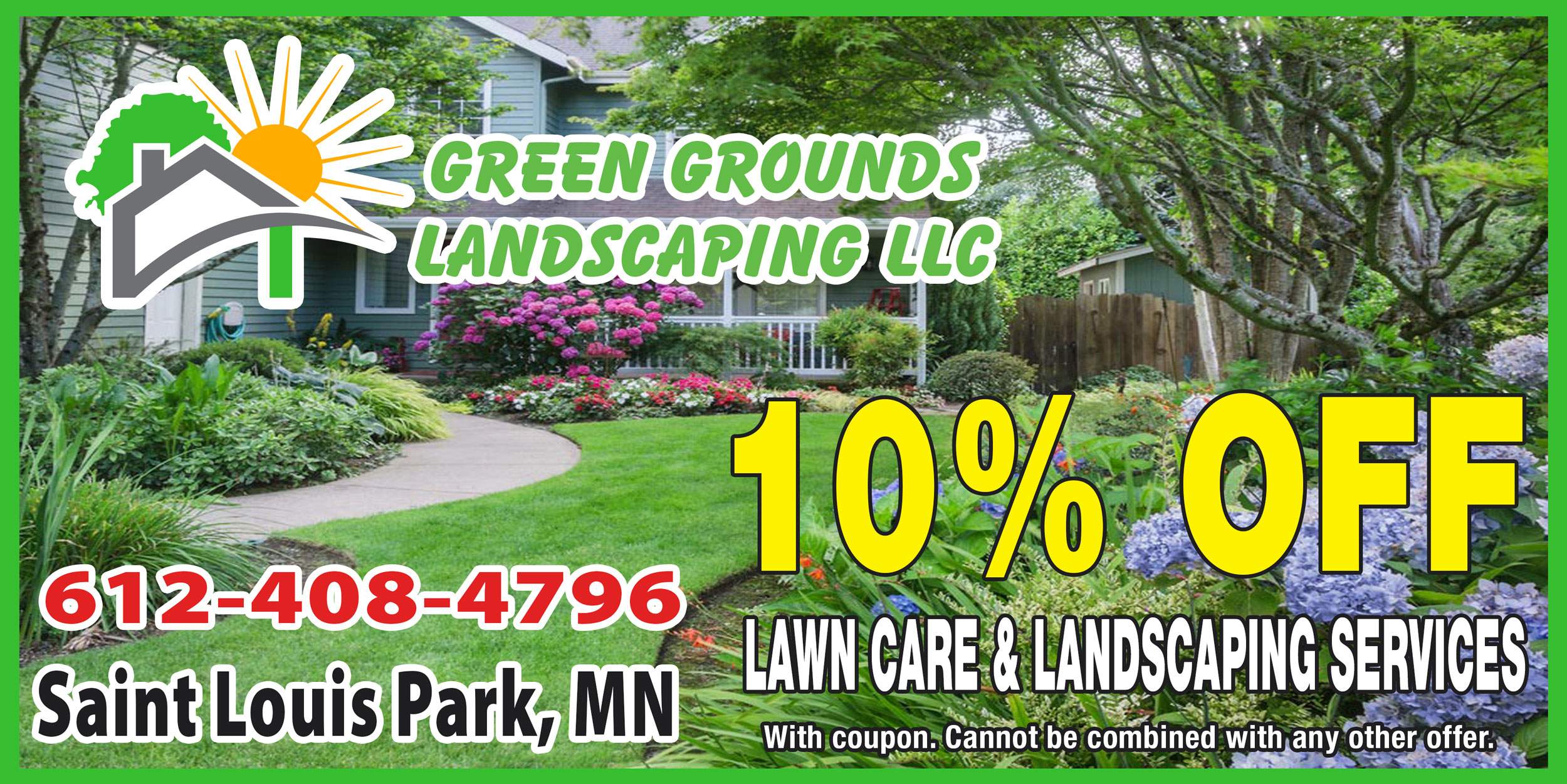 Free quotes for all your Minessota gardening needs
Let us take care of all your lawn and garden care.