Fertilize Your Lawn In Minneapolis
The cooler months are officially here!
The crisp in the air is evident, the days are getting shorter, and the leaves are beginning to turn.
By now, you've likely noticed grass growth has slowed down significantly.
One of the common misconceptions about lawn care is that it's the most important during spring and summer, and then it tapers off in the fall and winter.
That's not the case, however.
What you do in the fall and winter can impact the growing season come springtime.
Fall is one of the best times to fertilize your lawn to prepare it for harsh winter conditions so that it can come back strong, lush, and healthy during the growing season.
Keep reading to learn how and when fertilize your lawn in Minneapolis this fall.
Fertilize Your Lawn In The Fall: The Benefits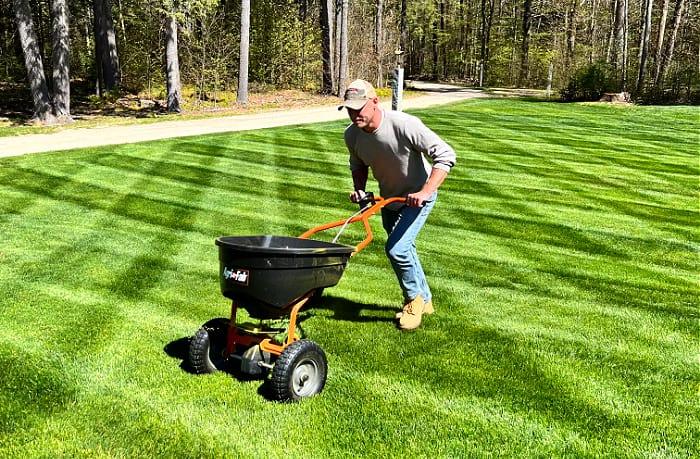 After Minneapolis's hot and sweltering summer, your lawn needs some TLC to help it recover. Applying lawn fertilizer in the fall:
Provides grass with the nutrients it needs to grow stronger roots.
Helps minimize damage from cold weather during winter.
Gives it a good foundation to come back healthy and thrive in the spring.
Over the summer, your lawn endured quite a bit of damage from the heat and dry weather, and you may notice brown spots and disease.
When we leave the grass weak like this, the weight from snow over the winter can damage it even more.
Taking care of your lawn in the fall protects it over the winter months and will help you see green, thriving grass faster come spring.
Related article: Setting a Lawn Fertilizer Schedule for Your Yard
Best Time To Fertilize Your Lawn
It's crucial to time fall fertilization properly.
If done too early, sun exposure and the warm weather can still do some damage and could lead to harm during the winter, such as snow mold.
If done too late, your grass may not have the time to grow stronger before the cold and the first snowfall hits.
In Minneapolis, the best time to fertilize your lawn is typically September and October or, as a rule of thumb, two to three weeks before the ground freezes.
Our weather in Minnesota can be quite unpredictable – sometimes, we see winter start as early as October, while in other years, warm summer days extend to the middle of September.
Check local weather forecasts and winter predictions to gauge when to fertilize your lawn.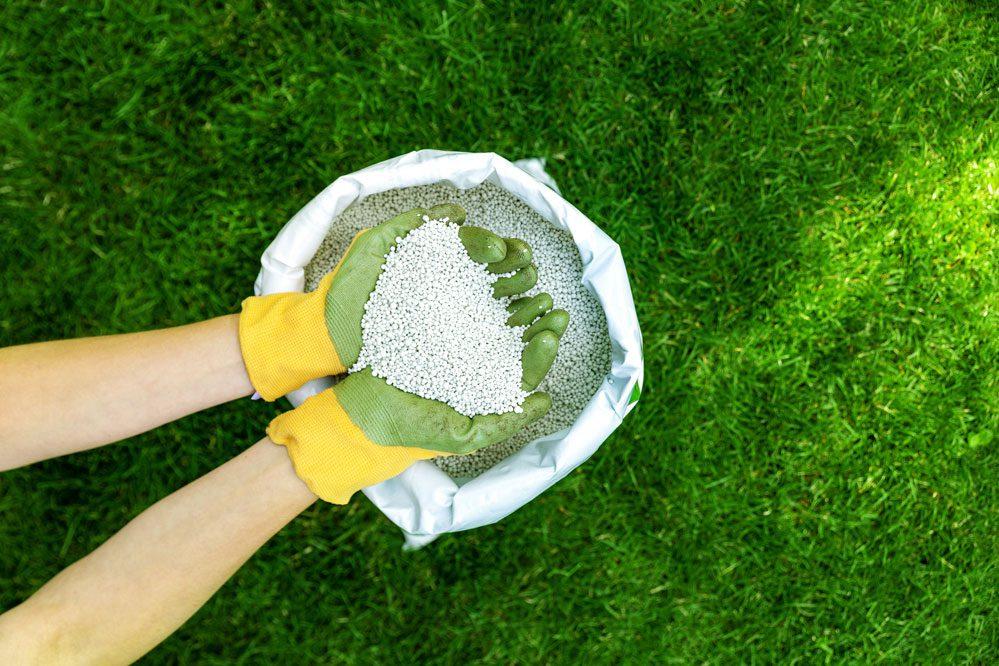 DIY Or Hire A Professional?
Of course, one of the advantages of hiring professional lawn care services in Minneapolis is that they will know exactly when to fertilize your lawn.
Often, lawn care packages include seasonal care – you simply purchase, and they will come to your house to do all of the work!
When it comes to deciding whether to fertilize your lawn yourself or call a professional, consider the following:
The cost and time it takes to purchase equipment, supplies, and product
Where you will store lawn care equipment, supplies, and product.
The risk of applying too much fertilizer or not enough, which can damage your lawn.
The time and effort required to apply fertilizer.
While you can save some money doing it yourself, hiring a professional is not a significant difference in cost when you factor in time, research, and effort.